"Gospel-Shaped Marriage" by Chad and Emily Van Dixhoorn
by Paul Sanduleac
In this book, Chad and Emily Van Dixhoorn teach us that the gospel of Jesus Christ contains within itself a new power and a new principle for human relationships. They apply this truth to the domain of marriage. The more we understand how God has welcomed, loved, and forgiven us in the gospel, the more we will be able to show the same love to our spouse.
Joyful Fulfillment of Duties
One of the most refreshing aspects of their work is their emphasis on joyful duties. The Christian marriage is not a vehicle for self-fulfillment, not just another tool in the pursuit of personal happiness. But neither is it merely drudgery and dry duty. Marriage belongs to our Maker and it is mainly about him. When we enter marriage, we take upon ourselves the roles and duties he has assigned to us.
One of the ideas that comes up repeatedly in the Van Dixhoorns' book is that each spouse should help the other spouse do their duty with joy. Why does God let us know not only our duty, but our spouse's duties as well? Because we're supposed to play a part in their fulfillment of them. Husbands and wives should seek to make the duties of the other as easy and as pleasant as possible. "We are to help our spouse fulfill their duty before God with joy."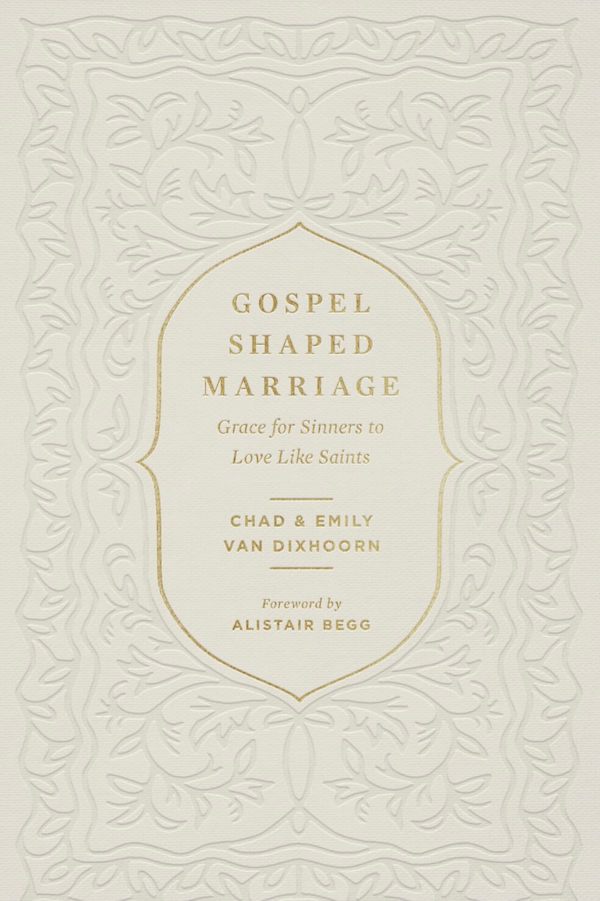 Scriptural Grounding
The book is broken up into nine short chapters. Each chapter comes with a Scriptural text on which the authors comment. These verses include just about every passage that comes to mind when you think about the Bible's teaching on marriage, from both Old and New Testaments.
Being tied to a particular text helps readers not see the experience of the authors as the grounds of their teaching. It also leads the authors to steer clear from offering "lifehacks" as magic solutions. Readers looking for "five practical steps to an easy marriage" will have to look elsewhere. The Van Dixhoorns do offer practical advice, but sharing those is not the main focus of the book.
A Gospel Call
The authors' central call is for couples to understand and meditate on the gospel, and then build their marriages on that solid foundation.
You can read the first chapter of the book for free on Crossway's site.
Other reviews: Tim Challies, Aaron Lee.